Honda Authorized Tire Center in Palm Bay, FL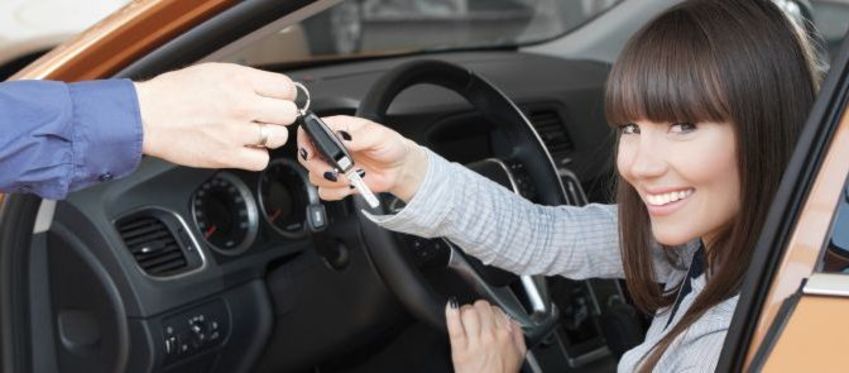 Sales Hours
321-270-8341
| | |
| --- | --- |
| Monday | 8:30 am - 8:00 pm |
| Tuesday | 8:30 am - 8:00 pm |
| Wednesday | 8:30 am - 8:00 pm |
| Thursday | 8:30 am - 8:00 pm |
| Friday | 8:30 am - 8:00 pm |
| Saturday | 8:30 am - 7:00 pm |
| Sunday | 11:00 am - 5:00 pm |
Is your vehicle not handling as well as it usually does? If you answered yes to that question, then it may be time to visit our Honda Authorized Tire Center here at Southeastern Honda. Our certified Honda technicians make us stand out of the crowd, and we sell tires that will fit your Honda vehicle perfectly. If you have any questions, please contact us at 321-984-4224 to speak with a representative. We would love to chat with you!
First and foremost, tires aren't a one size fits all. You may desire different tires depending on the way you drive, and the road conditions you typically face. Luckily for you, we offer various types of tires, including sports tires, all-season, all-terrain, and mud tires if you enjoy going on off-road excursions in your SUV or truck. Here at Southeastern Honda, we will help you find the tire that suits you best, so you can sit back and relax.
You're probably wondering, why is all of this important? Well, tires are the only thing that connects your car to the road to keep you rolling. Without them, you wouldn't be able to go anywhere. Worn out tires can become extremely dangerous for you and other drivers on the road for a variety of reasons. One reason is that a tire could completely blow, causing an accident. Your tires will also be more likely to slip on wet road conditions. An irregular tread pattern can happen to worn out tires, and may cause the vehicle to shake and vibrate while you're driving.
If you think your tires are worn out, you can evaluate them right from the comfort of your driveway. All you have to do is find a penny, and place it upside down within the tire block. If you happen to see more than half of Lincoln's head, then you have a low tread level, and it's time to swap out the old with the new. Please note, it's important to check each tire individually, as tires happen to wear out unevenly.
Now that you know about our Honda Authorized Tire Center in Palm Bay, FL, here at Southeastern Honda, come pay us a visit for your new tires! As soon as we're finished, you'll be able to feel the difference while cruising down Emerson Drive. We're conveniently located at 3125 US Highway 1 in Palm Bay, FL, and look forward to meeting you!
Testimonials
YELP
8-18-2019
YAHOO
8-18-2019
"Company of its word"
DEALERRATER
8-17-2019
YAHOO
8-8-2019
YELP
8-8-2019
"Worst day turned into a pleasurable experience!"
DEALERRATER
8-8-2019
YELP
8-8-2019
"Excellent buying experience!!"
DEALERRATER
7-26-2019
CARGURUS
5-5-2019
BING
4-22-2019
YELP
4-22-2019
YELP
4-17-2019
"Above ann Beyond "
DEALERRATER
4-17-2019
YELP
4-14-2019
CARGURUS
4-4-2019
"Salesman Ed Patterson "
DEALERRATER
3-31-2019
CARGURUS
3-18-2019
GOOGLE
2-18-2019
"Great Professional Experience !!!"
DEALERRATER
1-13-2019
"GREAT DEAL-Great EMPLOYEES-GREAT EXPERIENCE!!!!!!"
DEALERRATER
12-23-2018
YAHOO
12-23-2018
YELP
12-23-2018
"Exceptional pre-owned sales staff at Southeastern Honda. "
DEALERRATER
12-7-2018
GOOGLE
10-29-2018
CARGURUS
10-24-2018
YELP
10-11-2018
"Excellent Certified Pre-owned Car and Great Service"
DEALERRATER
10-10-2018
YELP
9-22-2018
GOOGLE
9-2-2018
Read More