Buy vs Lease near Rockledge, FL
Sales Hours
321-270-8341
| | |
| --- | --- |
| Monday | 8:30 am - 8:00 pm |
| Tuesday | 8:30 am - 8:00 pm |
| Wednesday | 8:30 am - 8:00 pm |
| Thursday | 8:30 am - 8:00 pm |
| Friday | 8:30 am - 8:00 pm |
| Saturday | 8:30 am - 7:00 pm |
| Sunday | 11:00 am - 5:00 pm |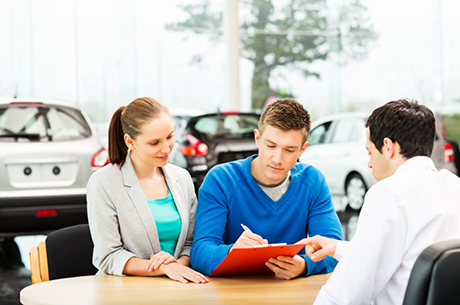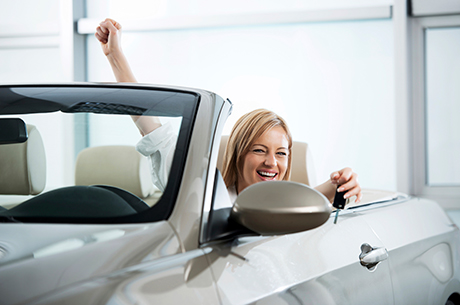 If you're at a crossroads whether lease or buy a vehicle, we at Southeastern Honda are here to lend a helping hand. Both options have their benefits, and our Finance Department will help put together a way for you to get your hands on a vehicle of your choosing with a payment plan to match.
Leasing
Leasing has become increasingly popular within the recent years. That's because of its flexibility payments and terms. This option essentially allows you to borrow a vehicle from between two to four years and for a specific amount of miles. Because the car is being lent out to you, your monthly rate will come from the anticipated amount of depreciation the vehicle endures while it's in your possession. Because of that, your payments will already be much lower. Once your contract is up, you have to option to lease another vehicle with us, turn in the keys and be on your way, or pay off the model at its lowered value.
Buying
Financing, or buying, has always been the route most folks take when searching for a car. Our Finance Team will split the sticker price of your car into easier-to-manage monthly installments, rather than paying for the vehicle in full. First, we will secure a loan for you with the help of our local banking connections. Once your vehicle is paid off, it's yours to own and you may do whatever you want with it. Whether you want to customize it or sell it to a friend, the choice is up to you.
What Next?
Now that you know of both of the options you have when buying a car from us, it's time to tackle the next steps. First off, you can check out our inventory to see what catches your eye. We have an expansive selection of new Honda models waiting to be test driven, while also having a large collection of used vehicles in case you'd like to save some extra bucks. Afterward, you can also fill out a Finance Application as well as getting pre-approved for a loan if need be. While you're here, you can also get an estimate of your buying power and monthly rate with our handy Payment Calculator.
Still unsure whether to buy vs lease near Rockledge, FL? Come to Southeastern Honda and put your burdens on our Finance Department. We'll guide you every step of the way!
Testimonials
YELP
8-18-2019
YAHOO
8-18-2019
"Company of its word"
DEALERRATER
8-17-2019
YAHOO
8-8-2019
YELP
8-8-2019
"Worst day turned into a pleasurable experience!"
DEALERRATER
8-8-2019
YELP
8-8-2019
"Excellent buying experience!!"
DEALERRATER
7-26-2019
CARGURUS
5-5-2019
BING
4-22-2019
YELP
4-22-2019
YELP
4-17-2019
"Above ann Beyond "
DEALERRATER
4-17-2019
YELP
4-14-2019
CARGURUS
4-4-2019
"Salesman Ed Patterson "
DEALERRATER
3-31-2019
CARGURUS
3-18-2019
GOOGLE
2-18-2019
"Great Professional Experience !!!"
DEALERRATER
1-13-2019
"GREAT DEAL-Great EMPLOYEES-GREAT EXPERIENCE!!!!!!"
DEALERRATER
12-23-2018
YAHOO
12-23-2018
YELP
12-23-2018
"Exceptional pre-owned sales staff at Southeastern Honda. "
DEALERRATER
12-7-2018
GOOGLE
10-29-2018
CARGURUS
10-24-2018
YELP
10-11-2018
"Excellent Certified Pre-owned Car and Great Service"
DEALERRATER
10-10-2018
YELP
9-22-2018
GOOGLE
9-2-2018
Read More