Air Filter Replacement Service near Melbourne, FL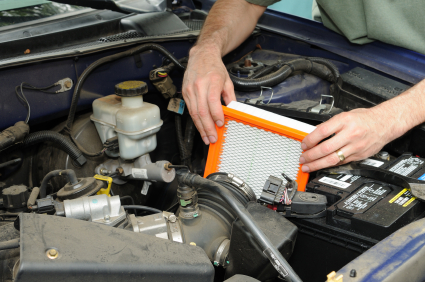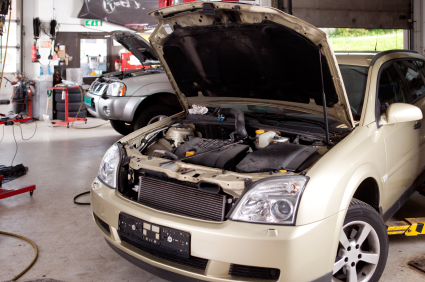 If you've invested in something as expensive as an automobile, you want to ensure that it runs as well as possible for years to come! This is easier than you might expect, it just requires you to stay on top of a few important maintenance procedures. So, be sure to enlist our help at Southeastern Honda and keep your air filter up to date.
What is an Air Filter?
The typical average joe that walks into our dealership usually doesn't know too much about the inner workings of the vehicle they're driving. That's perfectly alright! But understanding what an air filter is usually opens our customers' eyes to why they're such important pieces of equipment. The air filter doesn't relate to your climate control system, but actually helps prevent dirt, debris, and bugs from being pulled in through your engine's air intake. Over the course of thousands of miles, this filter eventually becomes clogged with everything it's kept out of your combustion system. If your engine isn't able to get the fresh, clean air it needs to operate, you'll quickly start to notice issues with your vehicle.
When to Replace Your Air Filter
If you want to be proactive, you should look to replace your air filter every 30,000 miles or so. For a recommendation specific to your vehicle's year, make, and model, you can just take a look at your owner's manual. If time slips away from you, you'll start to see some symptoms that indicate your air filter isn't doing it's job anymore. These typically relate to your engine's combustion process, and show that your expensive fuel isn't burning like it should. If you notice black clouds of pungent smoke exiting your exhaust pipe, it is likely because your fuel hasn't been used properly. Even more obviously, your engine might misfire when you attempt to ignite it, or take a longer time than usual to turn over. If you notice any of these occurring, you'll know that it's time to schedule an appointment with Southeastern Honda!
Tools
Be sure to make use of all the free features found in our online Service Department! If you're usually a do-it-yourself kind of person, you can always make use of our Parts Department. This will allow you to order any specific components that you might need for the latest project. If you know that you're coming in for some maintenance soon, we'd also suggest that you browse our Service Specials, which could save you a nice chunk of change. Finally, you can sign up to receive vehicle recall notifications, so you'll never drive a model with suboptimal performance.
Don't neglect your precious vehicle! Come into Southeastern Honda and we'll fix yours right up with our air filter replacement service near Melbourne, FL. You can find us located at 3125 US Highway 1 in Palm Bay, FL.
Service Hours
321-300-1490
| | |
| --- | --- |
| Monday | 7:00 am - 6:00 pm |
| Tuesday | 7:00 am - 6:00 pm |
| Wednesday | 7:00 am - 6:00 pm |
| Thursday | 7:00 am - 6:00 pm |
| Friday | 7:00 am - 6:00 pm |
| Saturday | 8:00 am - 5:00 pm |
| Sunday | Closed |
Testimonials
YELP
8-18-2019
YAHOO
8-18-2019
"Company of its word"
DEALERRATER
8-17-2019
YAHOO
8-8-2019
YELP
8-8-2019
"Worst day turned into a pleasurable experience!"
DEALERRATER
8-8-2019
YELP
8-8-2019
"Excellent buying experience!!"
DEALERRATER
7-26-2019
CARGURUS
5-5-2019
BING
4-22-2019
YELP
4-22-2019
YELP
4-17-2019
"Above ann Beyond "
DEALERRATER
4-17-2019
YELP
4-14-2019
CARGURUS
4-4-2019
"Salesman Ed Patterson "
DEALERRATER
3-31-2019
CARGURUS
3-18-2019
GOOGLE
2-18-2019
"Great Professional Experience !!!"
DEALERRATER
1-13-2019
"GREAT DEAL-Great EMPLOYEES-GREAT EXPERIENCE!!!!!!"
DEALERRATER
12-23-2018
YAHOO
12-23-2018
YELP
12-23-2018
"Exceptional pre-owned sales staff at Southeastern Honda. "
DEALERRATER
12-7-2018
GOOGLE
10-29-2018
CARGURUS
10-24-2018
YELP
10-11-2018
"Excellent Certified Pre-owned Car and Great Service"
DEALERRATER
10-10-2018
YELP
9-22-2018
GOOGLE
9-2-2018
Read More